We are thrilled to be members of Pack for a Purpose, an initiative that allows travelers like you to make an impact in the community at your travel destination. If you are able to help fulfill the wish lists for organizations in need, you'll make a difference in the local communities.
As part of Pack for a Purpose, we are partnering with two San Pedro organizations: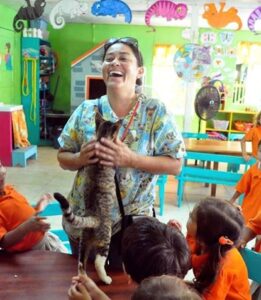 1. The mission of Saga Humane Society is "to replace cruelty with kindness to all animals." They do this by supplying medical care and shelter to animals in need, subsidizing veterinary care to low income families, and operating animal adoption and public education programs. Their vision is to build a permanent animal clinic/education center in Ambergris Caye and continue working toward a long term solution to end animal abuse, neglect and overpopulation. 
Please click here to see what's on their wishlist. Alternatively, consider making a financial donation here.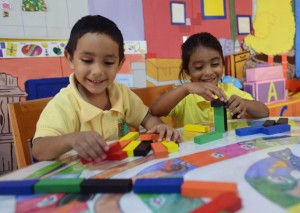 2. Ambergris Caye Elementary School (ACES) is a privately run non-profit school serving 116 students on Ambergris Caye. ACES focuses on quality education by providing a low student to teacher ratio, interventions, remedial help and extracurricular activities. Fundraisers are constantly being held but resources are limited, which places the burden of purchasing school supplies on the parents or the teachers themselves. Your help of donating materials would lessen the burden on teachers and parents and ensure that students have adequate supplies to help enhance their education. ACES's goal is to continue to grow and provide the children of Ambergris Caye with a quality education.
Please click here to see what's on their wishlist. Alternatively, consider making a financial here.
Note on donated goods: When bringing donations in to Belize and where practical, remove all packaging/wrappings, as it reduces the impression that you intend to resell the items (which, unfortunately, is something that some people do even when saying they are bringing items in to the country as donations). Only donations for schools are officially exempt from duty (see more information at top of page here).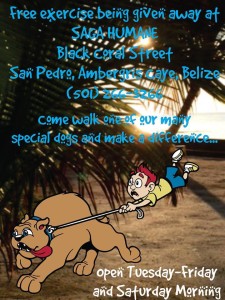 Please give your donations to Concierge Juan Carlos and he will make sure they get to the right place!
Thank you for your help!
P.S. If you'd like to walk the shelter dogs or cuddle cats while on the island, just contact or stop by Saga Humane Society!  Want to adopt a dog or cat from Belize or be a flight volunteer for a pet whose new home is in the US or Canada? Contact Saga!