Oh my, where do we start?! There is a wealth of offerings, and a sampling is offered below.There are many recommended tour operators, any of which will pick you up/drop you off right at our dock! Contact us for more information & to book.
SCUBA/SNORKELING:
Many people come to the island for the fabulous water sports, especially scuba & snorkeling on the amazing Belize Barrier Reef, part of the Mesoamerican Barrier Reef System which is the longest in the western hemisphere and second longest in the world. It has a hugely diverse abundance of marine life; one of the most biodiverse areas on the planet. The most frequented snorkel spot is Hol Chan Marine Reserve; a visit there is often coupled with a stop at Shark Ray Alley. But there are many other fabulous spots close the island as well, as depending on what part of Ambergris Caye you are on, the reef ranges from less than a mile out to touching the shore. And have you ever tried night snorkeling? A definite experience!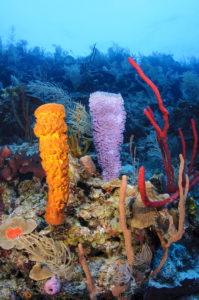 There are areas of the reef farther from the island which are amazing dive spots, such as Turneffe Atoll, Half Moon Caye, Long Caye, and of course the Great Blue Hole. The last has been a huge draw for many visitors to Belize, especially after Jacques Cousteau named it a top diving site!
Have a non-snorkeler/diver in your group? You can still see the amazing sea life via glass bottom boat (which takes snorkelers also), the Reef Runner.
ON/OVER THE WATER:
We offer complimentary single & double kayaks at the resort, and there is also a wealth of other watercraft available for rent on the island: paddle boards, jet skis, sailboats, etc. Want to go parasailing? That can be arranged too!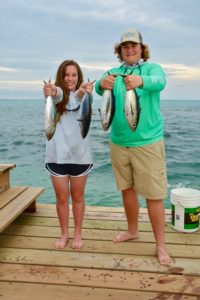 Boating (sail or motor) trips are easy to organize, and can include things such as a fishing (fly, deep sea, or reef), beach BBQ, a visit to neighboring Caye Caulker, bird watching, manatee sighting, a fabulous sunset, and more!
Want to see the huge marine sinkhole, Belize's Great Blue Hole, from above? Consider doing a flyover trip; amazing views from the air of what the Discovery Channel ranked at the top of its list of "The 10 Most Amazing Places on Earth"!
PAMPER YOURSELVES
Get a beach massage, visit a spa or salon, have a Belizean home cooked meal in your condo!
MAINLAND ADVENTURES
Organized daylong excursions from the island to the mainland are quite popular — you can boat or fly over for a variety of adventures! Below is a sampling of what tour operators may offer, often two activities/sites in one full day (not to mention the adventure of the boat &/or bus portions of the trip, which often include a meal &/or drinks as well as interesting commentary on the flora, fauna, history & culture of Belize!).
Visit a Maya site: Lamanai is the most popular (climb the pyramid!), but Altun Ha & Xunantunich are also worth a visit. And with Xunantunich, you get to cross a river on a hand cranked ferry!
Cave tubing takes you on a river wearing a headlamp and, you guessed it, floating right through caves!
Ziplining through the jungle canopy, anyone?
Visit the "best little zoo in the world"! It may be small, but it's impactful. The Belize Zoo's animals are all indigenous & most are rescues, orphans, rehabilitated or born in captivity. Have you ever seen a tapir (aka "mountain cow") up close & personal? This is your chance!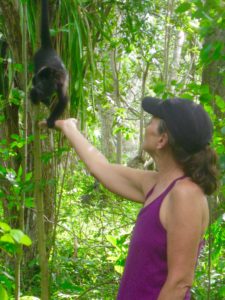 The Baboon Sanctuary is actually a protected area for black howler monkeys, locally called "baboons." If you are in the Belizean jungle and her what you think is a lion, then you are in howler monkey territory!
OFF THE BEATEN SAN PEDRO PATH
There are a few tours, places of interest, things to do on the island that are often missed but which are worth considering, such as:
San Pedro House of Culture­ is a one room museum with rotating exhibits on Angel Coral Street (aka Back Street), next to the San Pedro Artisans Market.
Paint N Splash brings out your inner artist! Create your own souvenir, meet locals & fellow tourists, and have fun!
Hang out with a furry friend If you'd like to walk shelter dogs or cuddle cats while on the island, just contact or stop by Saga Humane Society!
Chocolate Class at the Chocolate Boutique teaches you all about chocolate & how it's made. Every bean & bar of theirs is "born in Belize." Free (delicious!!) samples! 🙂
Hol Chan Marine Reserve Office on Caribeña Street has a couple of displays on the reef and area sea life. You'll recognize the building by its fabulous hand-painted marine-themed mural!
Have Fun Stay Fit will give you a great personal trainer session on the beach! Go to one of their established sessions or book your own.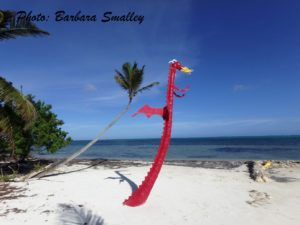 A Coconut Sculpture Garden! Walk south from Sunset Beach Resort along the beach just 10 minutes (keep walking beyond Pelican Reef and the patch of jungle on your right) and you'll come across an unexpected sight – dragons and other fantasy creatures made out of coconut & driftwood. You might even see a mermaid!
Marco Gonzalez Maya Site This site, just ~2.5 miles south of Sunset Beach, was discovered in the mid 1980s and is a definite work in progress. However, if you are able to go and have a guided tour (call/email ahead to plan), it is of interest not only for the Maya history, but the nature information as well. (Be prepared for mosquitos; best months to visit are January – April.)
Food Tour A sampling of different foods of Belize & island restaurants — do this early in your stay so you know where you want to go back to later! Recommended by former guests & San Pedro Scoop (her experience here).
Crocodile Education Tour  Have you ever held a crocodile? You may well get the opportunity if you take one of these evening tours! Blog post with great photos here.
And of course….RELAX!!!
Don't forget to read a book, hang in the hammock, lie in a lounge chair,
stare at the sea–you get the idea!