Individual Condo Reviews
Click on each listing company's name to see the condo's reviews on that site
Condo A1 (2 bedroom): HomeAway,  TripAdvisor
Condo A2 (1 bedroom): AirBNB,  TripAdvisor,  HomeAway
Condo A3 (1 bedroom): AirBNB,  TripAdvisor
Condo A4 (2 bedroom+sleeping loft): AirBNB,  TripAdvisor,  HomeAway
Condo A5 (2 bedroom+sleeping loft): TripAdvisor,  HomeAway
Condo A6 (3 bedroom): AirBNB,  TripAdvisor,  HomeAway
Condo B1 (3 bedroom): AirBNB,  TripAdvisor,  HomeAway
Condo B2 (3 bedroom): AirBNB
Condo C1 (3 bedroom): AirBNB,  TripAdvisor,  HomeAway
Condo C2 (3 bedroom): AirBNB,  HomeAway
Condo C3 (3 bedroom): AirBNB
Thank you to all of our guests for taking the time to write reviews!
Sample reviews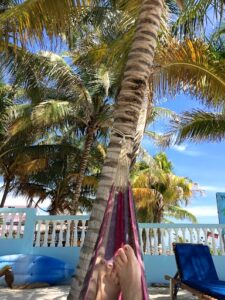 Jesse, January 2017: Just completed a dive trip with 5 buddies, and our stay at sunset beach resort was the icing on the cake to a fantastic trip. First off, the staff is fantastic. Very communicative before and during the trip, and the caretaker of the property was great, friendly and on the ball. He always was there when we needed him. The condo itself was clean and comfortable. With five guys, it was the perfect way for us to have our own space, but be able to hang out in the dining room and kitchen. It is located about 10 minutes outside of town, but I think that is an advantage; it is away from the airport and the crowds. Just rent a golf cart (almost mandatory for a stay at Ambergris), and you will be fine. The dive shop is literally across the street, and they are great. There is a corner market, and has most of what you need. We had a great time, and really enjoyed our time at the condo. I highly recommend.
Troy, December 2016: Great relaxing location with friendly and helpful interactions with owner. Had a great time and look forward to returning.
Cinda, November 2016: We had a most wonderful stay at Sunset Beach condos. Right on the beach looking out our large windows to the ocean. Chapin, the caretaker, was so helpful….down to diving in the water to recover my sunglasses on our last day. The grounds were immaculate and the room itself was very quiet. It was so nice having Suya tours right across the street to meet all of our tour & dive needs. Also, there were 4 great restaurants we walked to and the walk was quite pleasant. We loved being south of the central part of town because of the relaxed feel. I would highly recommend this for anyone looking for a true island feel.
Katie, June 2016: The stay was fabulous!! Everything was ready when we got there. It was extremely clean. The kitchen was stocked with literally everything we could have needed. The property was beautiful. I liked how removed from town it was so I felt very safe and there was peace and quiet. A local store is near by for any water, sunscreen or cerveza needs!! The people who work with Barbara made sure we had everything we needed to cab drivers to helping coordinate with the best services such as the water taxi. I would definitely stay here again.
Michael, May 2016: Just got back from our stay at Sunset Beach Resort in Belize, and it was AMAZING! The pictures just don't do this place justice! The condos were extremely nice and clean, and the grounds were perfectly maintained. Barbara helped us make plans with some fantastic suggestions for tours and activities, and Judy, the concierge, assisted with booking flights, and making any other arrangements we needed. It was like staying at a 5 star hotel! We will definitely be back, and will definitely be recommending Sunset Beach to anyone looking at visiting Belize!